Nine schools participated in the second Annual Hiragana Competition on Wednesday 13th September, 2017 at Redeemer Lutheran School, Nuriootpa. (One Tree Hill Primary, Hewett Primary, Sandy Creek Primary, Kapunda Primary, Gawler Primary, Tanunda Primary, Swan Reach Primary, Freeling Primary and Redeemer Lutheran) It was a fantastic afternoon filled with passion and enthusiasm for sharing Japanese culture and language. The competition consisted of a range of technologies and resources to encourage sharing of Hiragana knowledge in various ways.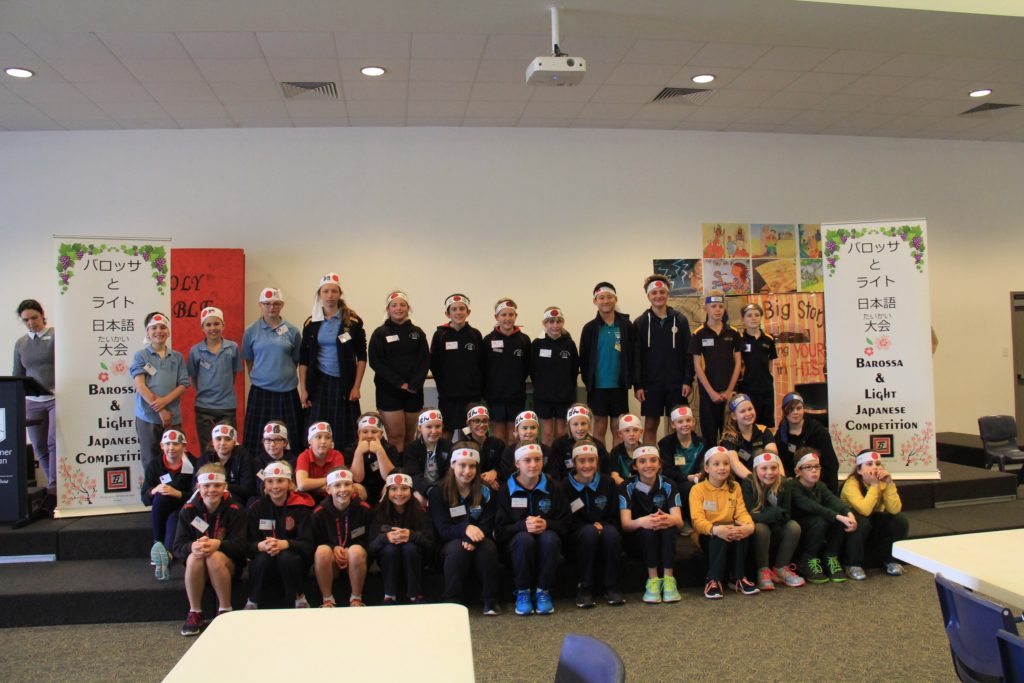 The rounds included a Futaba Classroom challenge; a Kahoot Jumble online quiz which required students to order mixed Hiragana according to the Hiragana chart; formal Powerpoint rounds with students saying the Hiragana they see first to gain points. All the points from these scored rounds were then tallied and the top 4 schools then battled it out with two formal Powerpoint rounds recognising basic words in Hiragana.
Fun was had by all, with physical activities interspersed into the afternoon. Such events included giant Karuta run challenge; chopstick relays and Jan Ken Pon Trains. All students were awarded with a little prize and a participation certificate to take away with them and trophies for the top 3 schools.
The teachers all worked diligently, with many meetings to organise this successful event. We would like to thank JLTASA for their monetary contribution that allowed our Hub Group to purchase our fabulous banners designed by Jasmine Hueppauff and Shawnee Mepham. We have made them generic to allow flexibility of use for future endeavours within our region.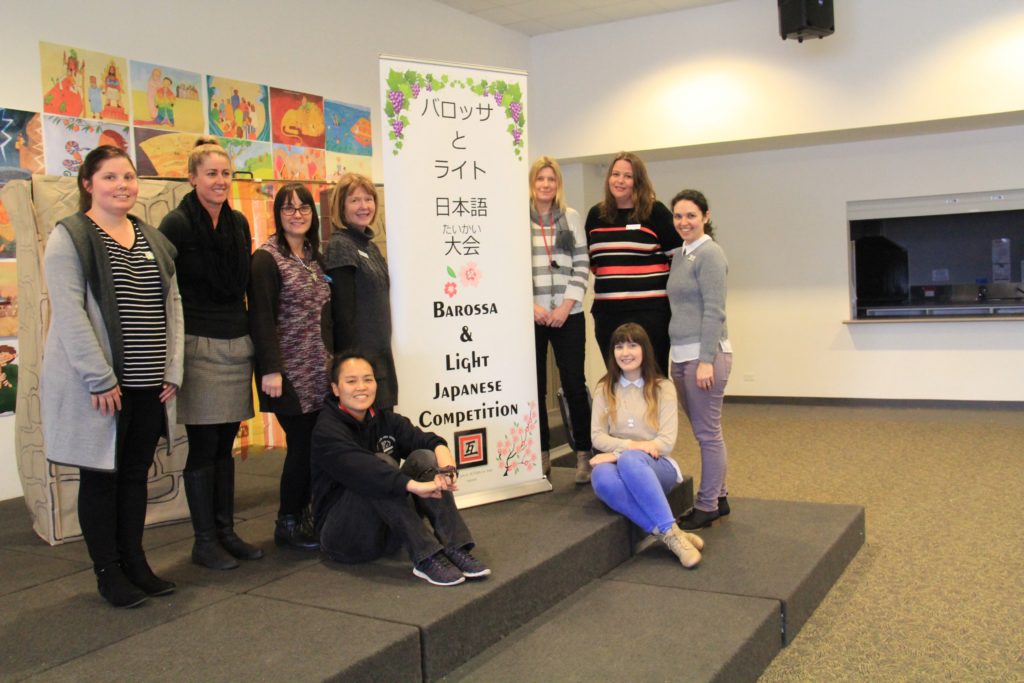 Melissa Amner
Gawler Primary School