2023 Extra-Ordinary Japanese Advocacy Award
Awardee: Kate Chandler
As part of our 50周年 celebrations, the Committee awarded Kate Chandler a special award in recognition of her services to Japanese teaching in South Australia for the past 30 years. Her tireless advocacy for Japanese is commendable and appreciated wholeheartedly by all.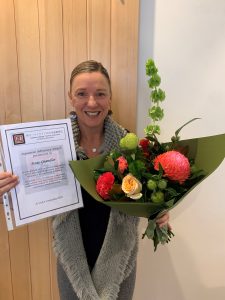 2023 National Volunteers Week – Certificate of Appreciation for 1st Year's Service
Awardee: Mel Watt
Mel was awarded for her ongoing efforts in her amazingly busy first year of service to JLTASA as a member of exec, no less!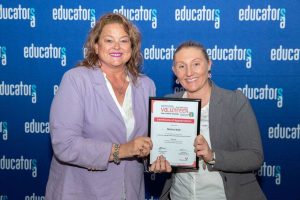 Highly Accomplished Teacher
Awardee: Megan Lock
Outgoing Vice-President Megan Lock was conferred status as a Highly Accomplished teacher in the 2023 AITSL ceremonies.
2018 World Teachers' Day  / Educators SA State Awards – Most Innovative Association
Awardee: JLTASA Inc