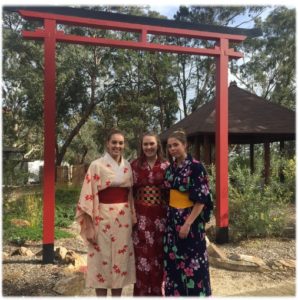 It seems that the Year 10 Movie Making Day was a great success. We had 4 schools, 32 students, 4 teachers and 2 student teachers.
The students enjoyed the warm up games and quickly broke down the barriers working together really well to produce authentic Japanese commercials. In just a couple of hours they planned, wrote, designed, choreographed and produced commercials of a high standard showing authentic use of language and an high level of understanding of features of a Japanese commercial.
Our tatami room, Asian garden, and every yukata, sumo suit, Totoro and Japanese item at our school were put to good use. I am seeking permission from students to put the final products on the website so I can share them with you. There was a really positive atmosphere and lots of Japanese being used. However there were also lots of individual successes with students connecting positively with language learning.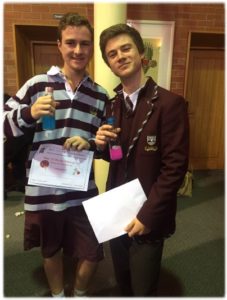 Several students came up to me at the end of the day to say thank you and some of the comments made my day! One boy said that he had had the best day and just wanted to do it all over again. Another girl said that she had made new friends and would love to come to any other events that we arrange. Of course the sushi lunch and cool prizes were a hit. Hopefully we encouraged a few more students to love language learning and continue into the future.