Welcome to the 2023 JLTASA Manga 'Competition'
Check out the flyer and more details below!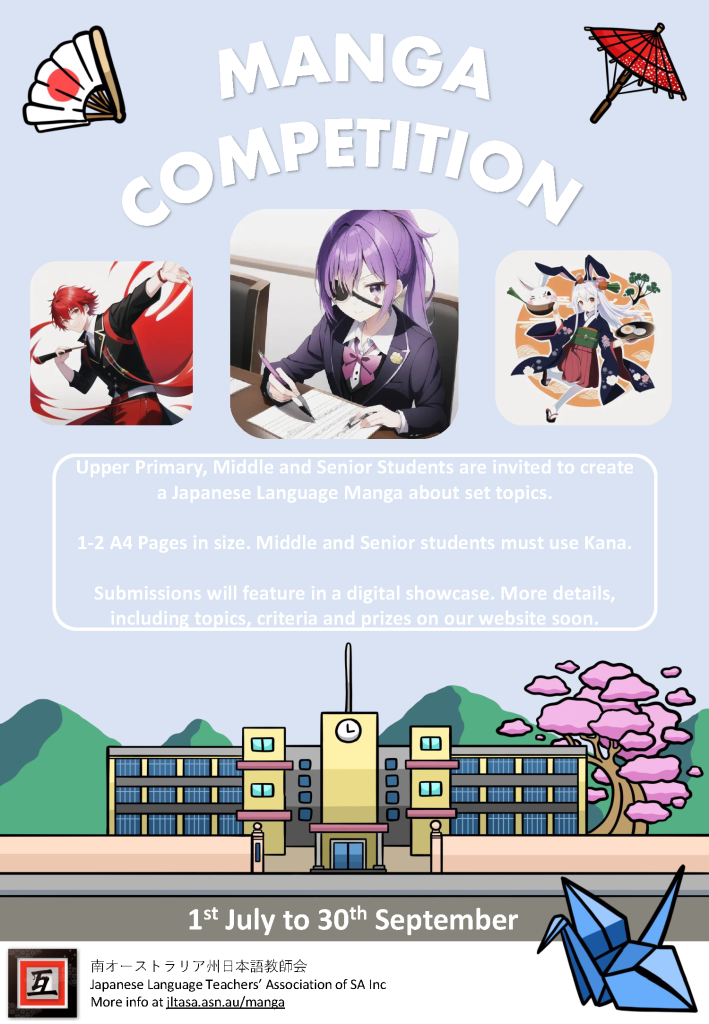 Purpose: to create a shared anthology of reading materials and provide a vehicle for students to see their works published
Topics
Year 4-5: Meeting new people (can use romaji)
Year 6-7: Pets and Family (kana only)
Year 8-9: School and Sport (kana only)
Year 10+: My town/ city (kana only)
Maximum of 2 pages.
No copyright characters or images.
Manga must include Japanese language and original artwork.
Submission will be via our website