Competitive cooking shows such as My Kitchen Rules or Master Chef are internationally popular and also a great way to learn about culture and languages. To give Primary School students more variety of learning Japanese language and culture, every year Westminster School and JLTASA co-host this wonderful event for Year 4 and 5 Primary School students who really enjoying leaning Japanese.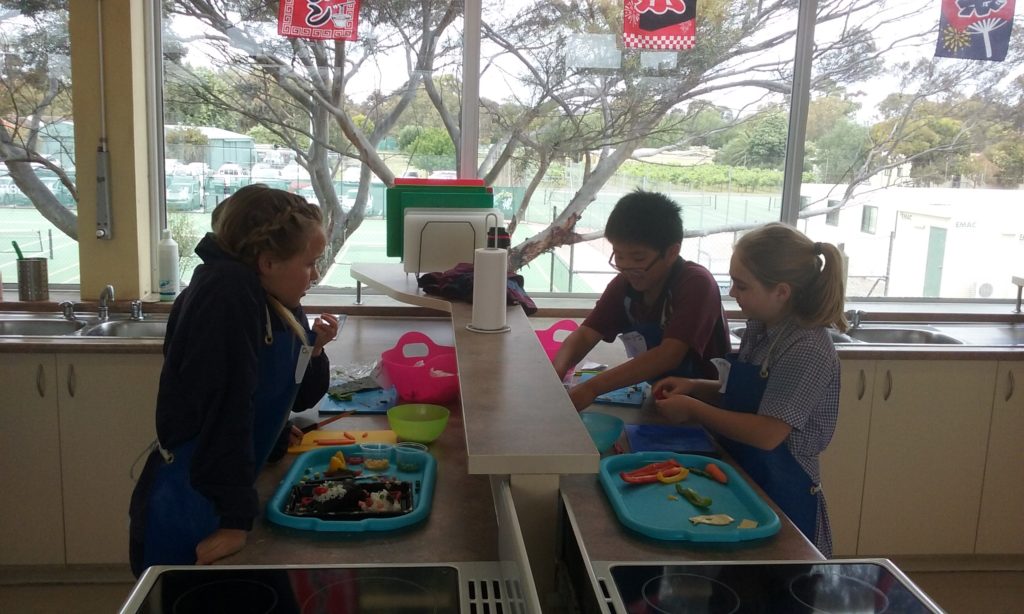 This year the Obento Competition has grown much bigger than last year so we had to offer three sessions of the competition. We had 80 students from 9 schools to compete this Obento Master Chef, and 13 teachers and 2 JLTASA committee members to support this fantastic competition.
The students absolutely loved the process of making their Obento. Students worked in teams to two to make their own Obento which demonstrates an excellent understanding of Japanese language and culture, basic cooking skills, choosing ingredients to bring the most beautiful colours and decorations on their Obento, and most importantly team work. The process included planning, designing, cutting ingredients in different shapes, carving vegetables into Hiragana, making a rice ball or simple sushi roll, keeping things clean and hygiene, and making a decision through frequent communications.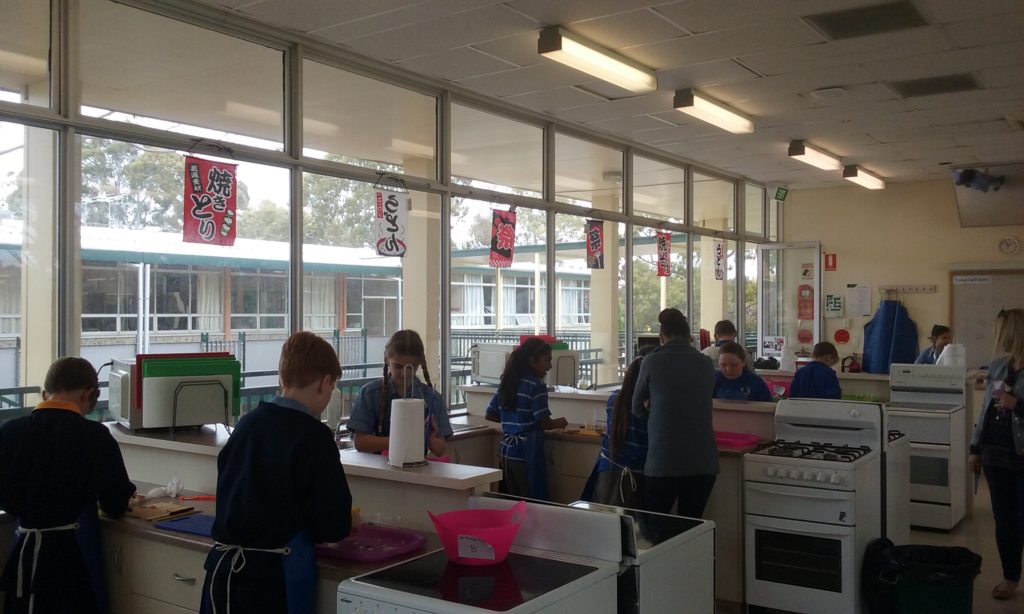 All students worked together really well to produce their unique Obento within 45 minutes. At the end of each session, teachers and students were able to see a variety of excellent Obento boxes on the presentation desk. There was an absolutely positive atmosphere and lots of Japanese language and art being used. Of course, there were also lots of individual successes with students connecting positively with language learning through making their Obento.
The JLTASA congratulates all participants as well as the winners as listed:
SESSION 1
1st Place West Beach A Team
2nd Place: Golden Grove A Team
3rd Place: Prescott College Southern A Team
SESSION 2
1st Place: Golden Grove B Team
2nd Place: Prescott College Southern D Team
3rd Place: St Mary's Memorial D Team
SESSION 3:
1st Place: Thiele A Team
2nd Place: Thiele B Team
3rd Place: Westminster A Team
Special thanks to the main organisers from Westminster School: Ms Sun Kim, Head of LOTE, Ms Claire Muirhead, Head of Home Economics, and Ms Sue Kell, Home Economics Assistant. Without their preparation and efforts, this competition would not be successful.
JLTASA encourages more students to love language learning and continue into the future.