Years 4/5 Obento Master Chef
10 November 2017 @ 10:00 am

-

2:30 pm
Sorry – Registrations are closed as all sessions are full for 2017.
Registrations are only open to JLTASA Members. Click here to become a member today.
Date: Friday 10 November 2017
Two session times: Session 1: 10:00am to 11:30pm and Session 2: 1:00pm to 2:30pm.
Venue: Westminster School, Alison Avenue, Marion.
About the Day
Students will be shown some photos and You Tube clips about Obento. Words like いただきます, ごちそうさま、おいしい will be taught and practised.
Then, in pairs with a student from your own school, students will make an obento. They will be given a small box filled with rice and they will need to use a variety of Japanese tsukemono to design an obento. They could write their name, theme it for a birthday or Japanese festival, write the Kanji for love or peace in nori (Kanji would be displayed for students to copy).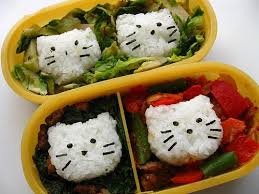 Students will show their final product to the judges, prizes will be given for most creative and reflective of Japanese culture as well as balance of nutrition asked to briefly say why they choose the items. All students will receive a certificate of participation. Judges will be Japanese parents from Westminster and the Home Ec teachers.
Teams
To keep this event as enjoyable, educational, spread the knowledge and foster collaborative skills between the students as we will make up teams of 6 to 7 students comprising of 2 schools.

Cost:
Free but only open to JLTASA Members.
Numbers:
8 students maximum per school
We have places for 56 students each session so we are asking you at this stage to limit your group to 8, but please indicate on the registration form if there are any requests for more as some schools may send less students.
Registrations close: Friday 27 October 2017 unless booked out prior.
Enquiries to Sun Kim: skim@westminster.sa.edu.au